I was reading The Two Towers to my daughter last night and paused when I hit this sentence.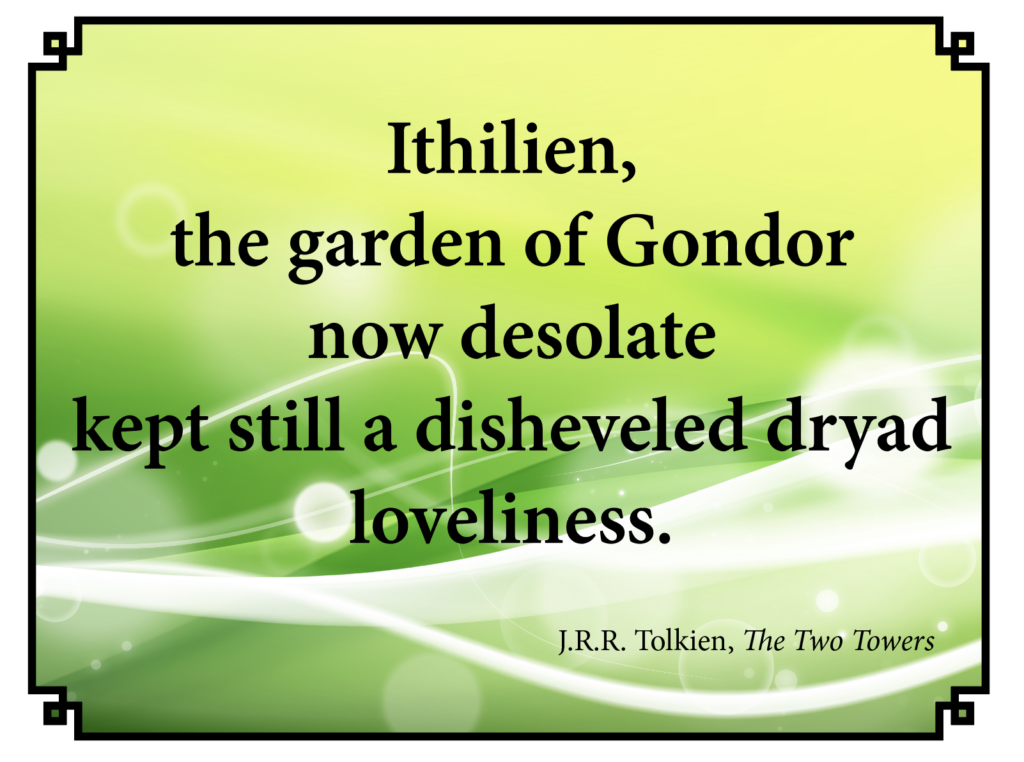 Look at it. It's brilliant. From the two separate uses of alliteration to the gorgeous metaphor at the end, it's an absolutely masterful sentence.
"Disheveled dryad loveliness." Who thinks of such incredible words and then buries them at the end of a long paragraph of description? JRR Tolkien, that's who.
I looked up the passage in question in Christopher Tolkien's History of Middle-Earth. There's no indication that his father spent any extra time revising this particular sentence or even this paragraph. It flowed from his pen, as naturally as anything.
Many modern readers complain that The Lord of the Rings is too slow, full of way too much description and history. I contend they're not reading carefully. This sentence, regardless of anything around it, is flat out breathtaking.
That, my friends, is why JRR Tolkien is the master.