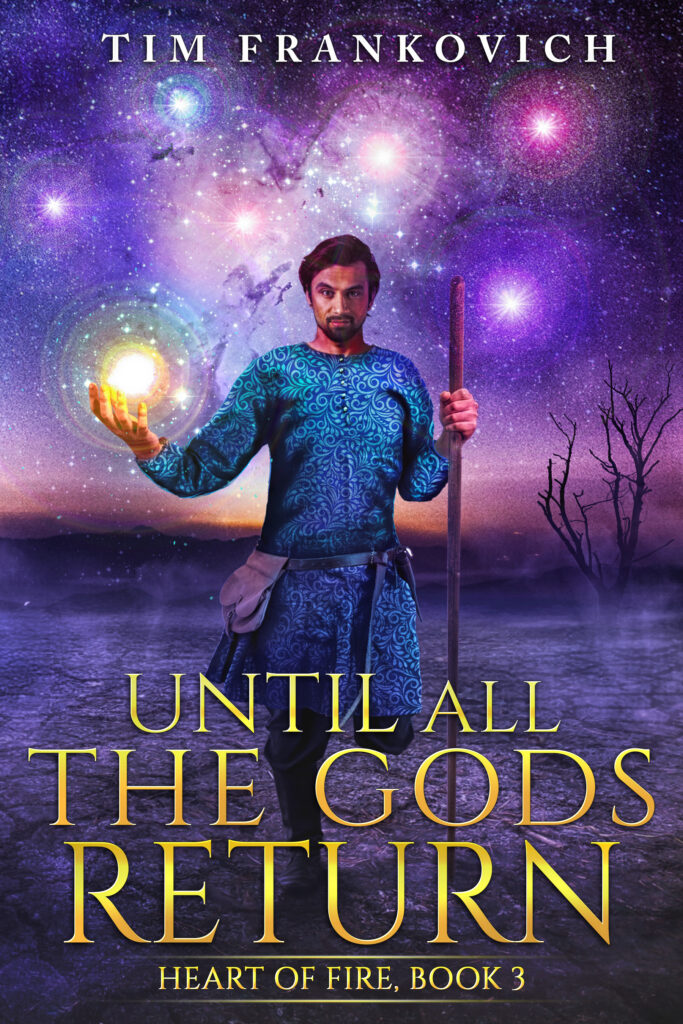 The ancient gods are coming back, but they're interested in only one thing: power.
Marshal, struggling against his royal destiny, ventures into the Starlit Realm to rescue a friend from enslavement. But his new power may still not be enough to defy that of a god.
Surrounded by enemies, Seri hopes to bring one to her side. But a visit to her home exposes a devastating truth about herself and her heritage.
Through it all, an invincible army marches toward the final portal between the worlds. If Marshal and Seri can't seal the portal in time, nothing can stop the gods from sweeping across all the lands.
Antises trembles…
And the Heart of Fire series races ever closer to its conclusion!
Read Chapter One Read Chapter Two
Read Chapter Three Read Chapter Four
Buy the ebook at Amazon! Buy the paperback at Amazon!
Buy the paperback at Barnes & Noble! Buy the paperback at Books-A-Million!