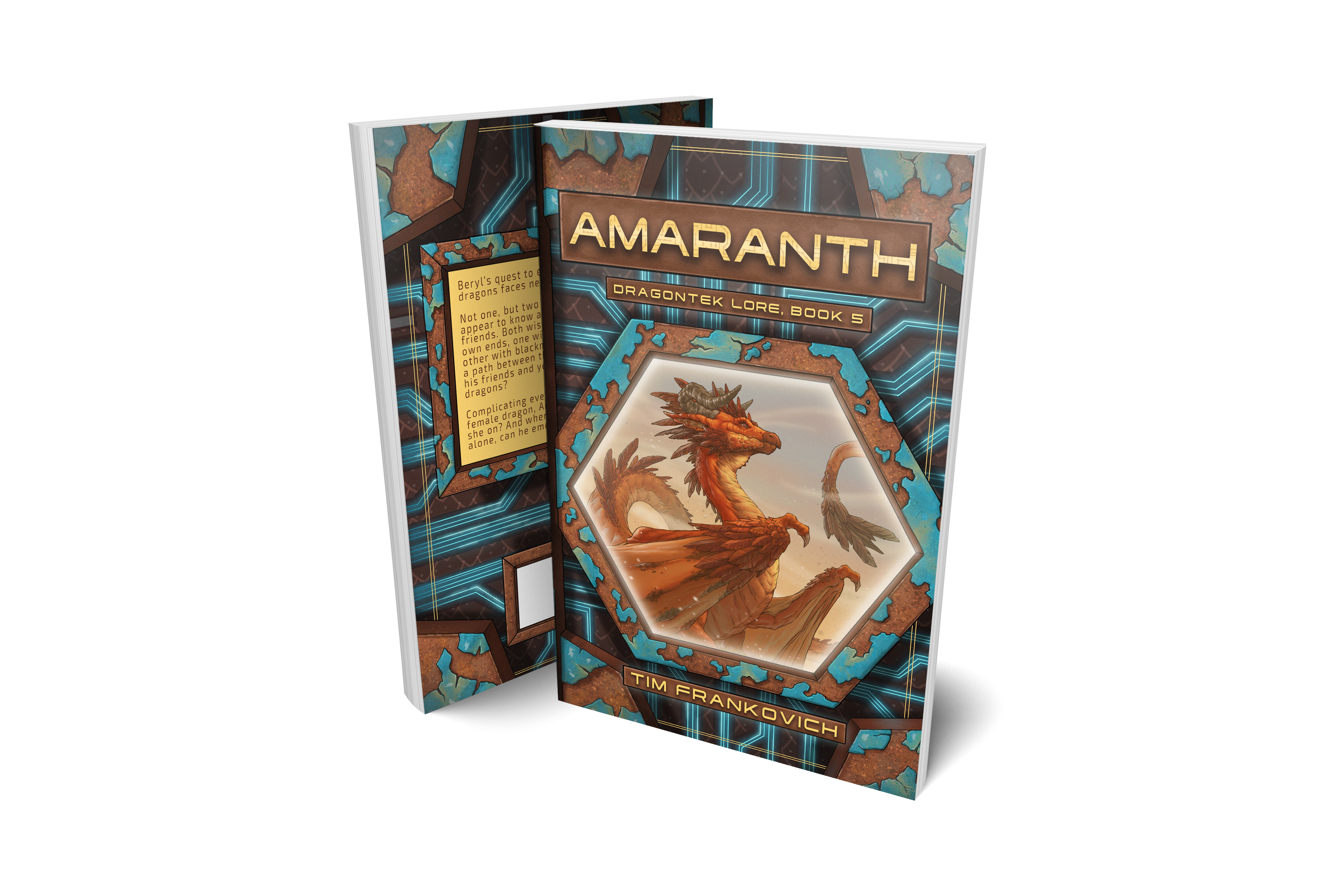 Amaranth
Dragontek Lore, Book 4
Beryl's quest to end the rule of the dragons faces new complications!
Not one, but two different dragons appear to know all about Beryl and his friends. Both wish to use him for their own ends, one with persuasion and the other with blackmail. Can Beryl navigate a path between the intrigue to protect his friends and yet still defeat the dragons?
Complicating every step of the way is the female dragon, Amaranth. Whose side is she on? And when Beryl enters her home alone, can he emerge unscathed?