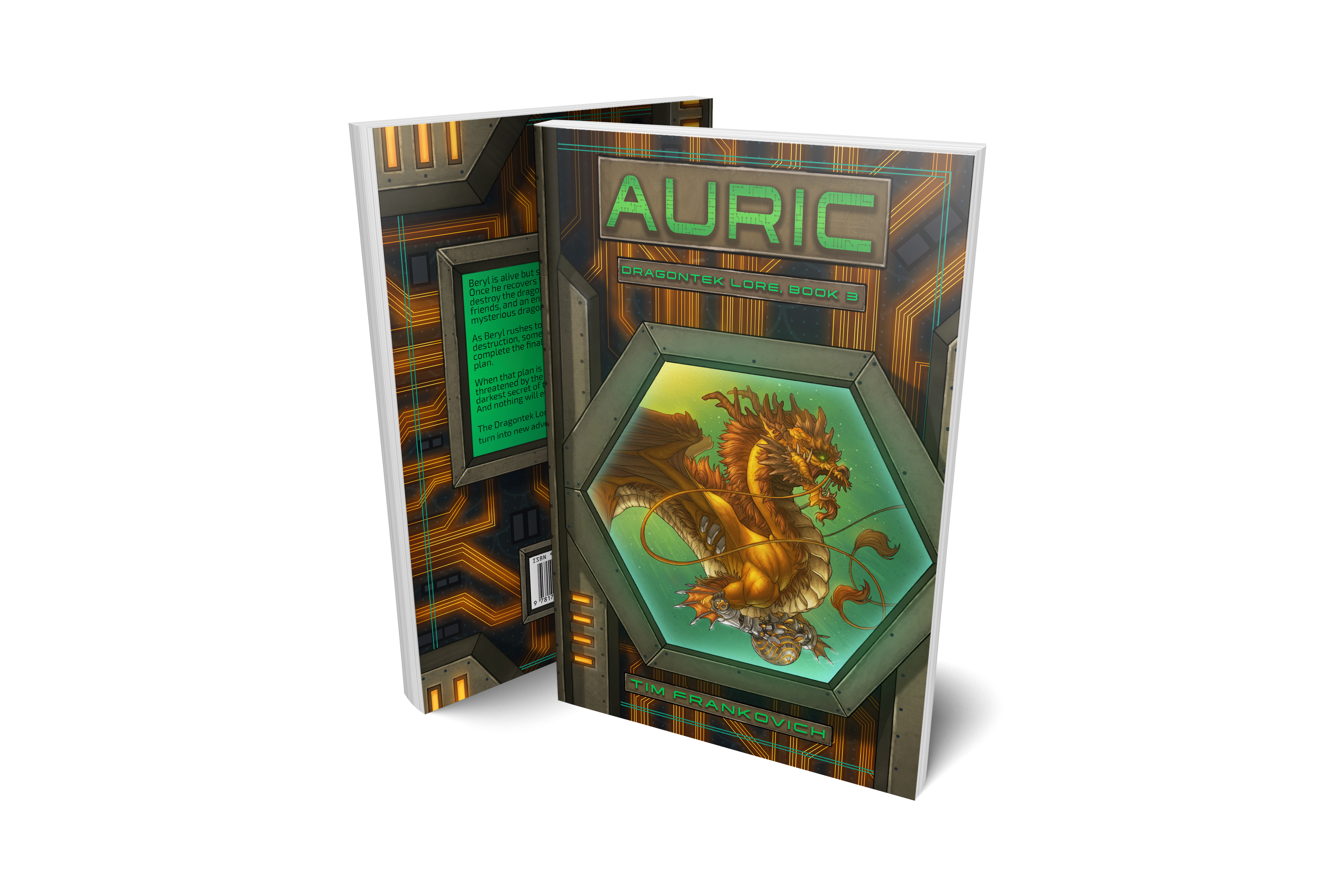 Auric
Dragontek Lore, Book 3
Beryl is alive but separated from his friends. Once he recovers from his injuries, his quest to destroy the dragons leads him to new allies, old friends, and an encounter with the most mysterious dragon: Auric the golden.
As Beryl rushes to save an entire city from destruction, someone else is using him to complete the final phases of a centuries-long plan.
When that plan is revealed, Beryl will be threatened by the greatest betrayal of all. The darkest secret of the dragons will be revealed. And nothing will ever be the same again!
The Dragontek Lore series takes an unexpected turn into new adventures!
Buy the paperback at Amazon! Buy the hardback at Amazon!
Buy the paperback at Barnes & Noble! Buy the hardback at Barnes & Noble!