"Frankovich leads readers down twisting paths, traveling with unforgettable characters, in a story with evocative depth. Highly recommended!"
Eric Wilson, NY Times bestselling author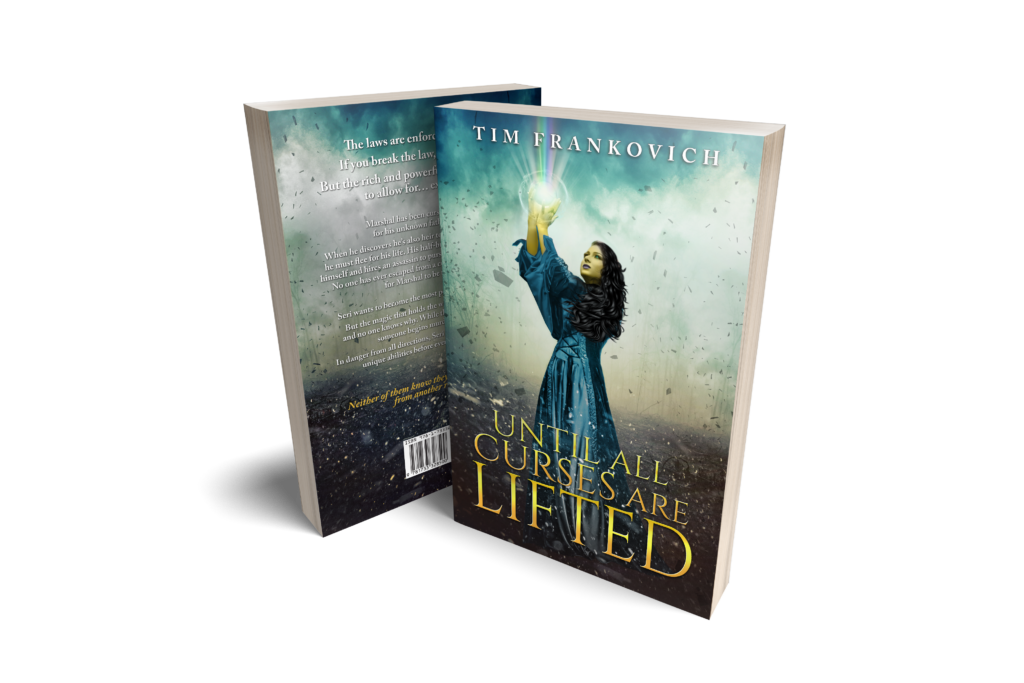 UNTIL ALL CURSES ARE LIFTED
Heart of Fire, Book 1
Phenomenal power. Cursed for his father's sins.
Marshal lives in magically-enforced silence, unable to communicate with those around him. When he discovers he's also heir to immense magical power, he sets out on a quest to escape his curse, and maybe find a way to end the corrupt system that gave it to him.
But his half-brother, wanting the power for himself, dispatches a leper assassin to kill Marshal and those he loves.
Seri wants to use the system to become the most powerful mage in history. But her ambitions are disrupted when the earth itself begins to shake. The magic that holds the world together is failing, and the combined power of all the mages is not enough to save it. And then someone begins murdering mages.
Manipulated by outside forces, stalked by murderous foes and monsters, Marshal and Seri each must learn how to use their unique abilities before it's too late. Dark powers from another realm are watching them. Watching and planning…
Discover the epic fantasy that Midwest Book Review calls "inherently riveting!"
Buy the ebook at Amazon! Buy the paperback at Amazon!
Buy the paperback at Barnes & Noble! Buy the paperback at Books-A-Million!
"An inherently riveting read by an author with a genuine flair for originality and a distinctively engaging and entertaining narrative storytelling style, Until All Curses Are Lifted by Tim Frankovich will prove to be an immediate and enduringly popular addition to community library Science Fiction & Fantasy collections." – Midwest Book Review
"I was part of this world. I cared for its people. I genuinely cried over a pivotal scene… I can't wait to read more."
– Elle Espiritu, Reedsy Discovery
The story continues in Until All Bonds Are Broken.