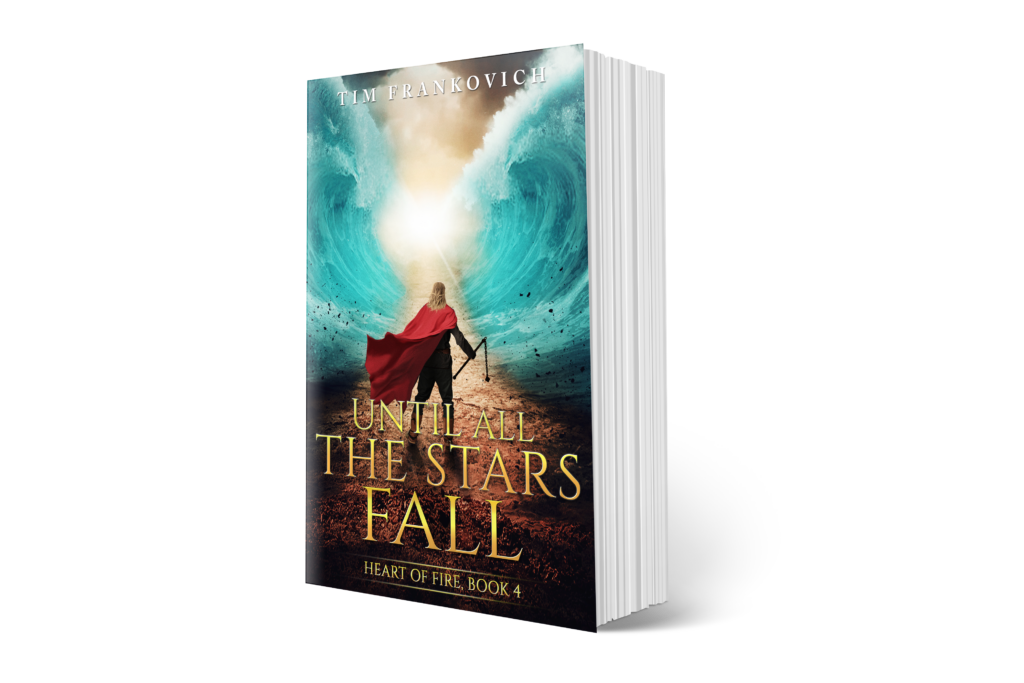 This is the moment Marshal has been waiting for. The chance to end all of the curses at once. He can change the world.
But it's not going to be easy.
Two enemy armies march toward him from opposite directions, led by ancient gods. Even the island of Zes Sivas is not out of their reach.
His half-brother Volraag schemes for his own ends. Disgruntled Lords scheme to gain power for themselves. Marshal's closest friends are targeted for assassination. A bitter outcast wages a one-man war in the Starlit Realm, threatening to bring down the entire city of the Eldanim.
And in the skies of the Otherworld, the stars tremble.
Will it be the end of all curses, or the beginning of a new reign of terror?
The Heart of Fire series reaches its epic conclusion!
Buy the ebook at Amazon!  Buy the paperback at Amazon!  Buy the paperback at Barnes & Noble!