Not long ago, I received a copy of A War of Whispers, the new board game from Starling Games. As always, when I review games on this blog, I do so as a writer, and how this game inspires or motivates my writing.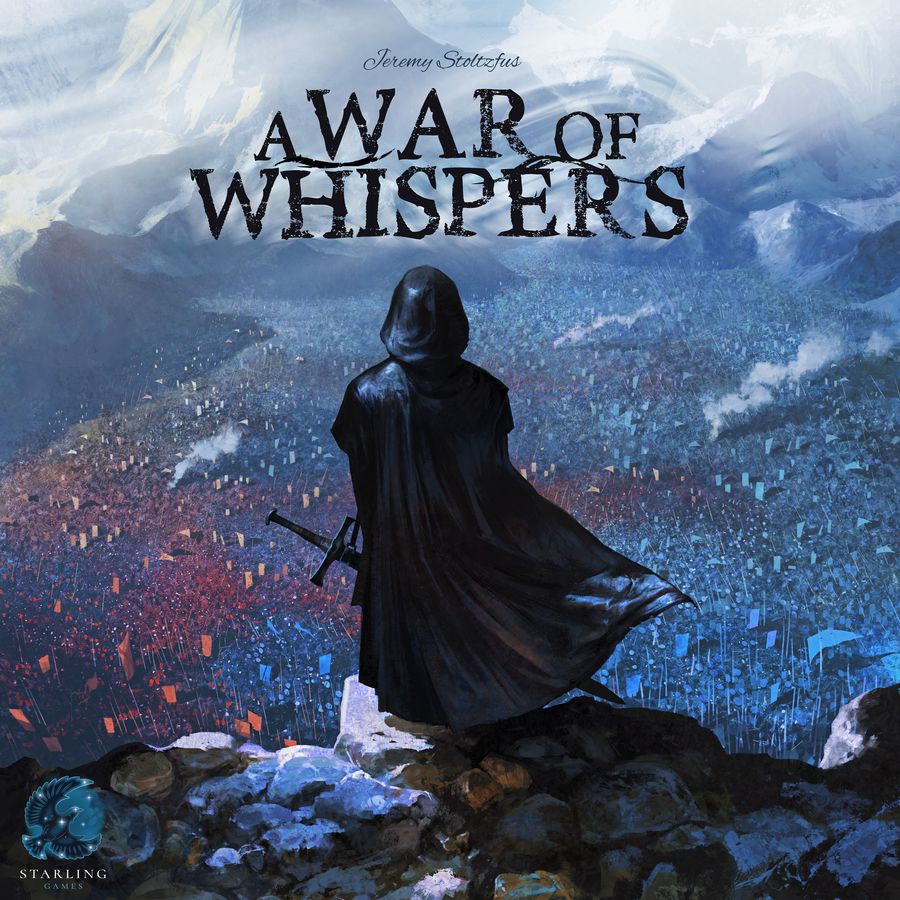 When an average gamer sees A War of Whispers set up on a table, the first questions are something like, "Oh, it's a war game? Which one are you playing?" The answers are: "No, not really," and "None of them."
In this game, five nations are on the verge of war. However, the two-to-four players involved are not controlling any of the specific nations. Instead, each player controls a secret society that is manipulating ALL FIVE nations. Through the use of your agents, you decide where a nation recruits its troops, and its attacks – who, when, and where.
The point of this manipulation is that each society is rooting for different nations to succeed or fail. At the beginning of the game, you randomly place five tokens to determine how allied (or not) your society is with each nation. This determines point values and the winner at the end of the game. For the nation you most support, you'll get 4 points per city they control at the end. For the nation you're most against, you'll get -1 point per city. And so on.
It doesn't take long for players to realize that it's just as important to manipulate the nations you oppose as it is the ones you support. That often leads to hilarious results. "We need to recruit new troops… in the mountains over here away from everyone else. It's safer that way." Or "Yes, let's attack six armies with two. I'm sure it will work out for the best."
But each nation has different land, different borders, different starting positions (one starts with NO armies on the board!), and different ways of recruiting and fighting. It sounds complicated, but the actual gameplay is fairly simple. The complexity comes from determining the best course of action and trying to react or block your opponents' actions.
In my writer's mind, this game spawns all kinds of stories. What kind of manipulation did it take to convince the Chancellor of the Lion Nation to march its armies into a complete disaster? What of the soldiers themselves? What does that do to the morale of the nation? Every game produces more ideas, more concepts.
I love board games. I love stories. When one inspires the other, I love it even more. A War of Whispers is a solid addition to my collection and will be played many more times.