My favorite hobby involves deep thinking and (usually) a number of dice. I love board games.
By board games, I mean real tabletop games, not the ones that are sold at Walmart and Toys R Us. Imagine if the major video game companies today were still trying to persuade people that Pac-Man and Donkey Kong (the originals) were the only video games worth buying and selling, and that's all you could find in the major retailers. That's basically what the major toy companies have done with board games, trying to convince everyone that Yahtzee, Sorry, and forty-seven thousand variations of Monopoly are the only board games. No wonder so many people have the wrong idea about board games! Any time my friends and I are playing games in a place where people can see us, we get the exact same questions: "So… is this like Monopoly?" "Oh, it's like Risk?" (or if there's anything fantasy-related) "So basically this is Dungeons & Dragons, right?"
Sigh.
If this is you, go visit boardgamegeek.com and educate yourself. If you've actually played something like Settlers of Catan, at the very least, then there are still hundreds more games you might enjoy.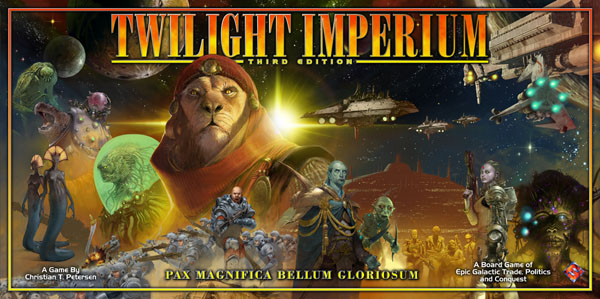 I own over a hundred board games, and my collection pales in comparison to others I know. My absolute favorite games include Twilight Imperium, War of the Ring, Heroscape, and Twilight Struggle. All of them are huge, sprawling epic games that engage my mind and imagination.
And that's the key. While I enjoy mental exercises, I don't want to spend my free time solving algebra problems and calling it entertainment. My imagination has to be engaged as well. I want to fall into the theme of the game. Most of all, I want to see the game tell a story, and to be a part of shaping that story.
For example, Twilight Imperium is a sci-fi themed board game where each player takes on the role of a major alien race struggling to gain dominance in a galaxy where the previous empire has collapsed. You have to balance military tactics with diplomacy, economics and exploration. It's one of the longest games I own, so it doesn't get played very often, but every time it does… there's a huge story.
War of the Ring is the closest you can come to actually playing the storyline of The Lord of the Rings… but with changes. What if Boromir doesn't fall to the Ring's temptation and goes with Frodo to Mount Doom? What if Gimli leaves the Fellowship and rallies the dwarves of the Lonely Mountain to march forth? What if the Balrog leaves Moria and lays siege to Rivendell itself? All these things can happen, and it's all awesome.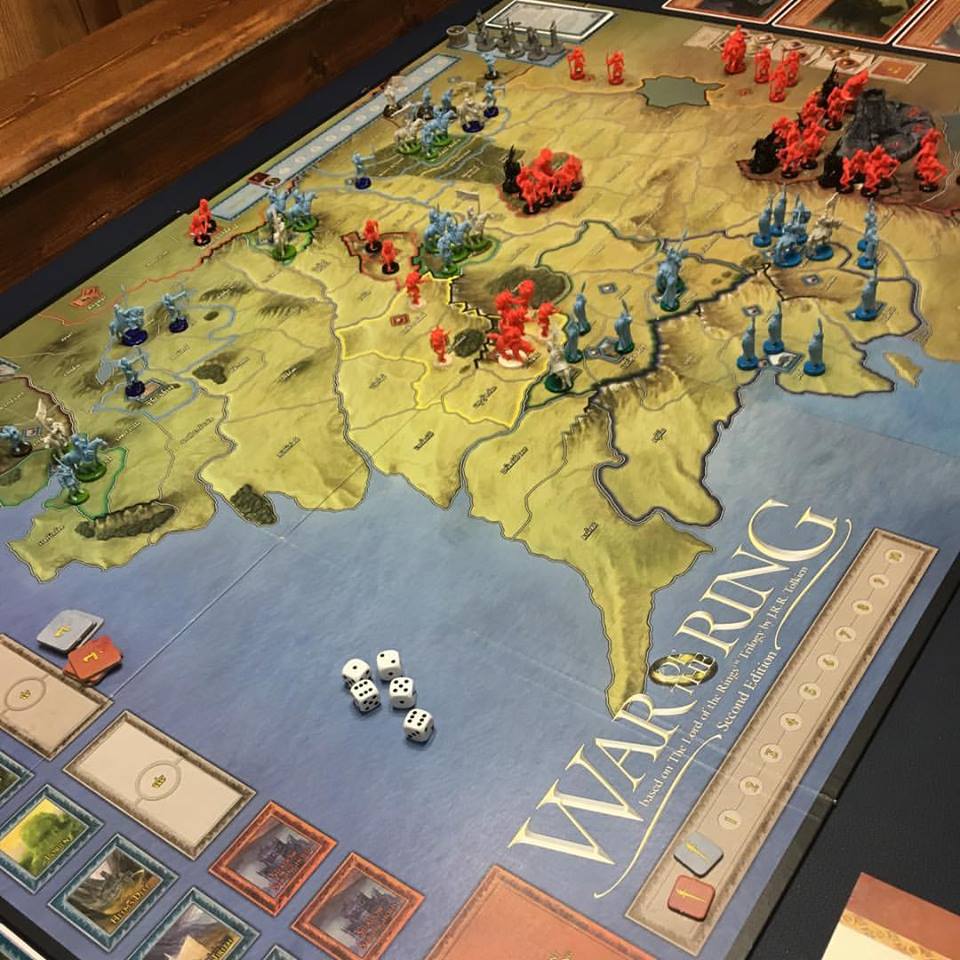 All of my favorite activities involve stories and problem-solving. My board game hobby has definitely inspired my writing in numerous ways. A crazy round of Heroscape might be the source for a fantasy story. A tense session of Twilight Struggle might be the source of a Cold War spy story. Stories are everywhere.
As I write this, tomorrow is International Tabletop Day! Play some board games! I have some friends coming over and we're introducing another friend to some new experiences, starting with the classic Axis & Allies. From there, we'll try the X-Wing Miniatures game and the who knows? Like stories, the possibilities are endless.