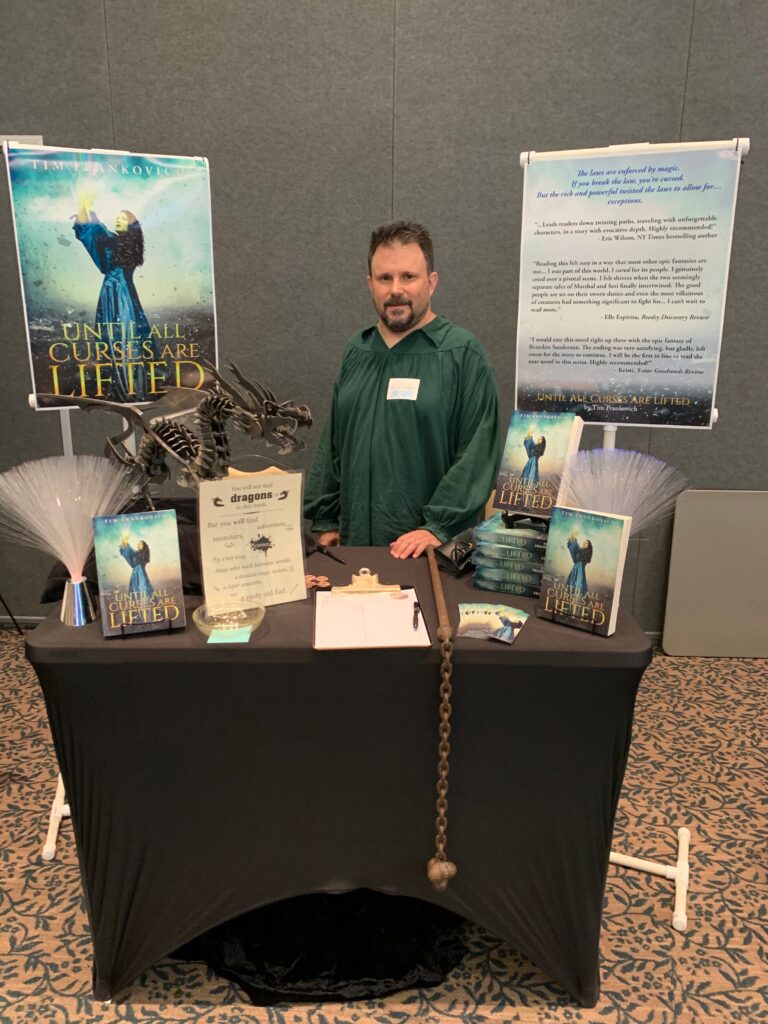 Last Friday, my wife and I drove down to Corpus Christi. On Saturday, we took part in the second annual Wordfest, a book festival and symposium held at Texas A&M Corpus Christi. We had a great experience.
They had a contest for best decorated table, so we went all out, as you can see from the photo. The fiber-optic lights represent Seri's color beams of magic. There's Victor's flail. And a friend loaned me the big metal dragon. No, there aren't any dragons in this book, so he's holding a sign that explains that. The result? We won second place!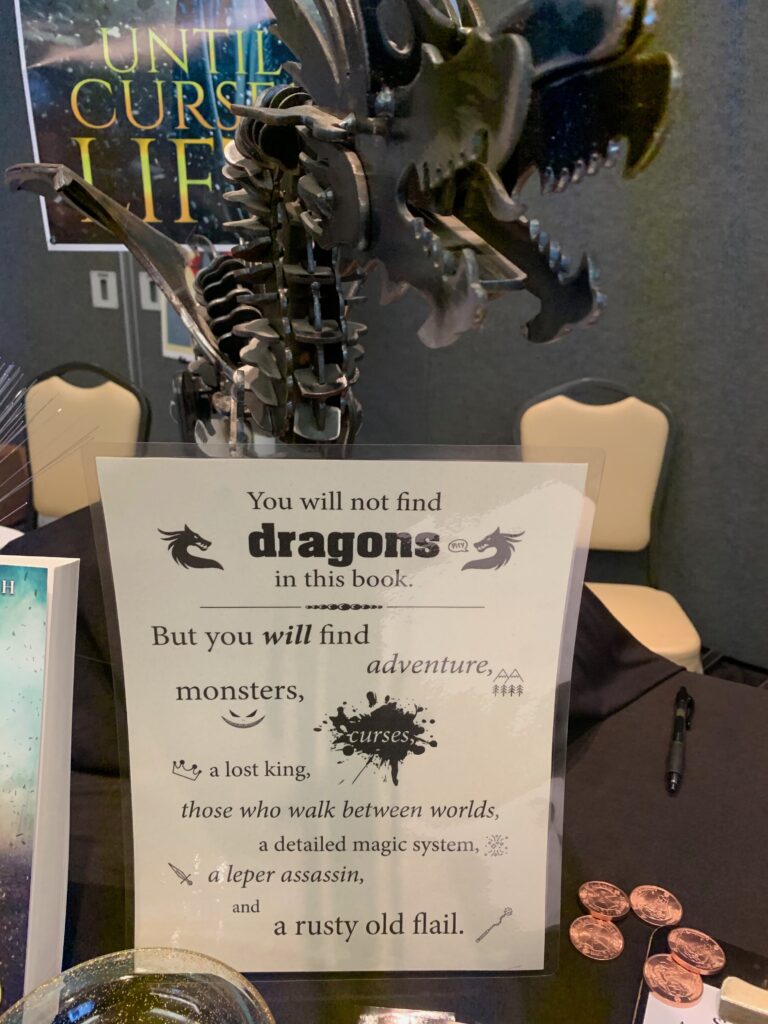 Such a diverse group of people. For the day, my table sat in between a local Christian radio DJ (who also wrote a book), and a college professor promoting her book on social justice activism. (She sold more than I did, even though she was charging $35!)
I did sell a few books, but I also got to share my experiences and advice with several young writers who are hoping to publish their own stories. We talked about independent versus traditional publishing methods, and the difficulties involved in each.
If you are one of the people I talked with and happen to be reading this, here are the links to some of what we discussed: IngramSpark and Kindle Direct Publishing. One solid source of a wealth of information is the Alliance of Independent Authors. Their website will keep you busy for hours!
Most amusing conversation I had: the one with the college girl who said, "I'm always curious to talk with people who write for money."
Manning an author table is great fun, and I hope I can find a few more opportunities sometime soon.
Unfortunately, this event, with the travel and everything else involved, put me behind on #NaNoWriMo. But not by much! I'll write more each of the next few days to catch back up. I have just over 10,000 words to go. The end is in sight!